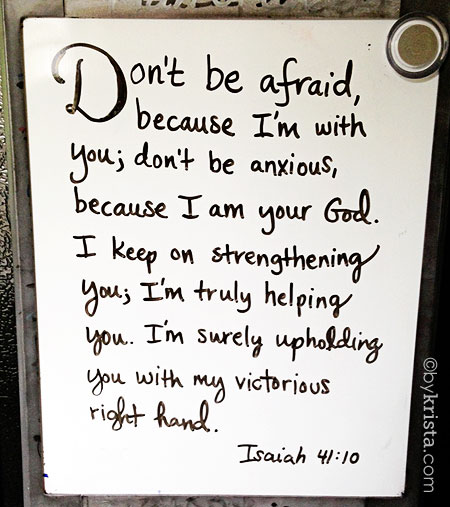 On our refrigerator dry-erase board this morning.
Written for our boy, who had a rough night after a
friend told him some scary horror stories at school.
Thought it was a good reminder that God's got us.
No matter what we're scared of or worried about.
He is with us.
Happy weekend, everyone!